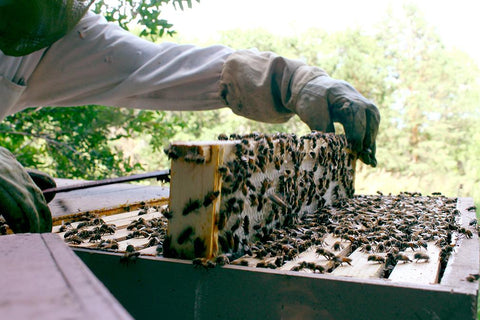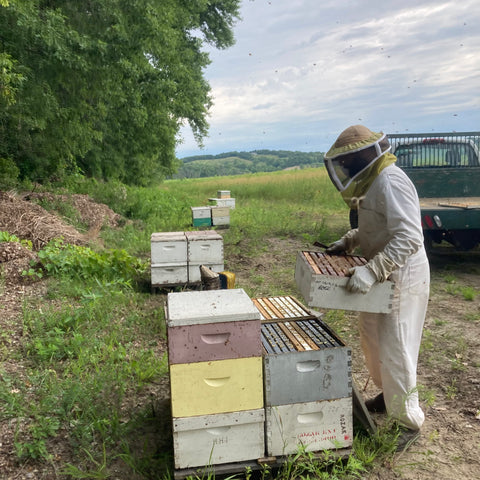 Ames Farm
Beekeeping Class Minnesota April 2024
Spring is the best time to start a bee hive, and taking a beekeeping class is the best way to gaurantee success. The class is on Saturday 4/27/24 12:00- 3:30 pm at Voyageur Environmental Center 
Terms: class is non refundable after 4/10/2024 The course will be taught by Brian Fredericksen, owner and founder who established Ames Farm in 1994 and has kept honeybees for over two decades. 
The course is indoors and is designed to give you an overview of the following: 
History of Beekeeping 
Honeybee Biology
Bee Hive Equipment
Disease & Pests of the Honeybee
Year Around Apiary Management 
Queen Bee Rearing
Honey Production
Honey Selling & Marketing
As part of this 3.5 hour beginner beekeeping class , you will receive a handout of the course materials and references. Bee Hives and related beekeeping  equipment will be on hand for your inspection. 
After the course a half hour will be available to discuss your equipment needs. There will be some bee supply catalogs available to look over. We recommend Mann Lake or Dadant & Sons as the two best beekeeping supply houses. Check out our Beekeepers Starter & Equipment Guide for additional information. 
Buy the class and add a starter hive called a nuc and save money. The bundle includes one of our 4 frame nucs we sell separately for $195 so you are saving $20 when you buy the bundle. Click here for more info on the 4 frame nucs.

To purchase the bundle select the option Beekeeping Class and Nuc Bundle in the pull down menu .
Questions? call (952) 955-3348 9am-4pm M-F or email us from the contact form