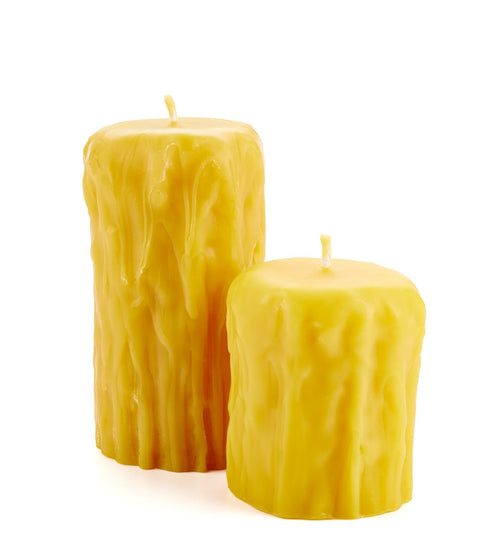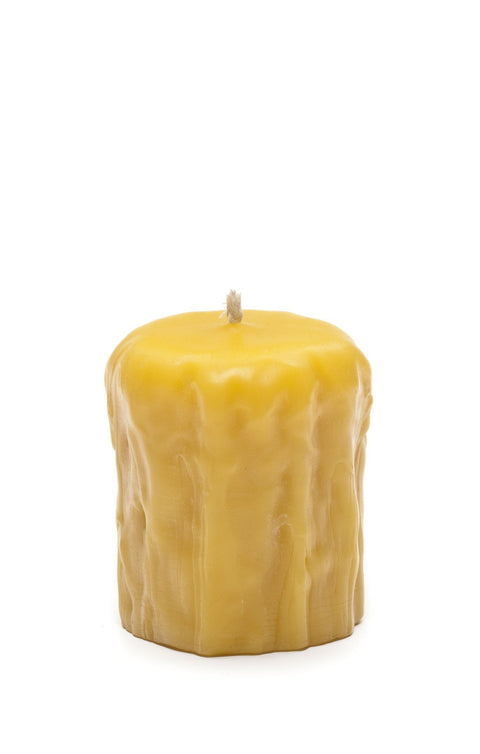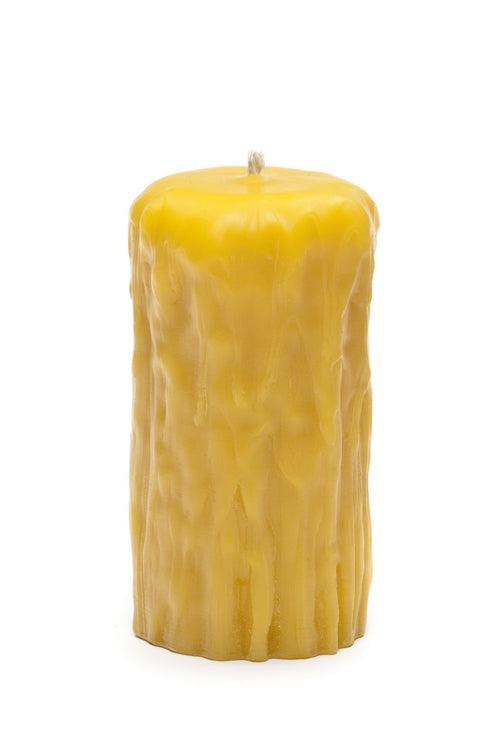 Ames Farm
Rustic Beeswax Pillar Candle
Our natural beeswax candles are a wonderful alternative to paraffin and soy, as beeswax burns brighter and cleaner. Beeswax is also said to emit negative ions when burned and these bond with positively charged ions of dirt, soot, and other airborne particulates—the effect is to act as a natural air cleaner.
This 100% beeswax rustic pillar is 2.8 inches in diameter by 3 inches or 5 inches tall. Burn time is 120 hours for the 5 inch and 65 hours for the 3" height.  
We hand make all of our beeswax candles in Watertown, MN.