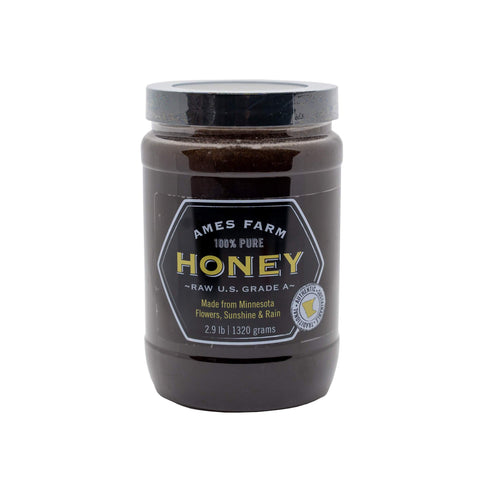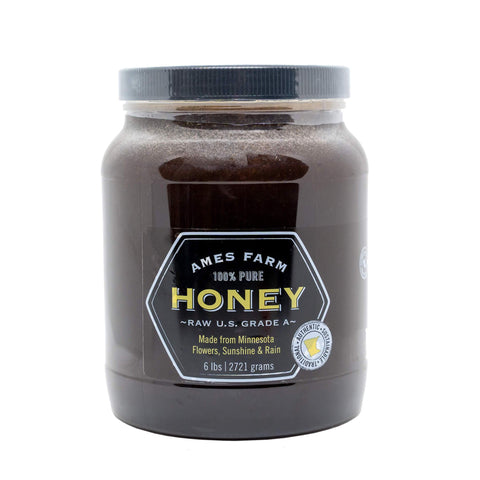 Ames Farm
Raw Buckwheat Honey
Our raw Buckwheat Honey in a bulk 2.9 pound plastic quart or 6 pound 1/2 gallon. 
This antioxidant rich raw honey has several potential health benefits beyond clover and other more common honey floral sources.

From boosting your immune system to the holistic use as a natural medicine for sore throats and coughs, its always good to have some on hand. Other medicinal uses for our raw buckwheat honey include restorative skin treatments for burns and abrasions. 
This is local honey made in Minnesota USA.