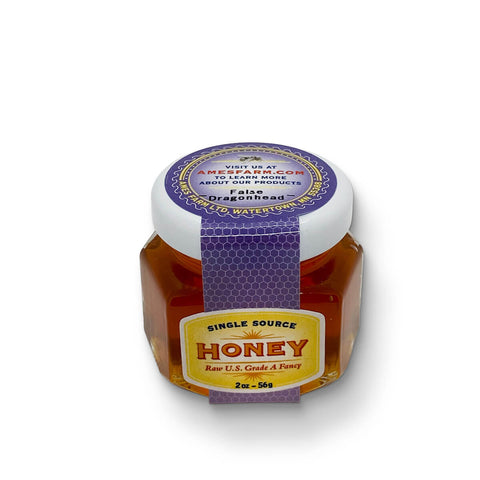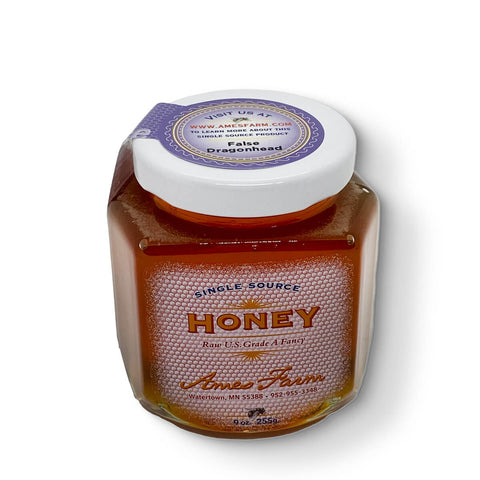 Ames Farm Single Source Honey
False Dragonhead Honey
False Dragonhead is a native wildflower in Minnesota and lives in wetland areas. The plant is from the mint family so no surprise that its very popular with native pollinators and honeybees. 
We have an amazing wetland location in central Minnesota with several square miles of untouched marshland with 600-1200 acres of False Dragonhead that blooms at the end of July and into early September. 
Our honeybees climb inside of the Dragonhead Blossom in order to reach the nectar and cover themselves with orange pollen. This rare honey has an orange to amber color and tastes like butterscotch and currants.