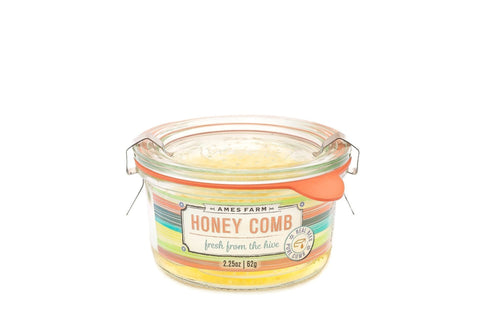 Ames Farm
Comb Honey Gift Jar
This item qualifies for Buy 3 get One Free Black Friday discount. See menu below! 
New 2022 crop! Comb honey is the traditional way to enjoy raw honey and the beeswax honeycomb adds a pleasant texture to the experience. The nuances of the nectar and flowers is preserved in this fully edible honeycomb until its served! 
Enjoy this natural treat on a beautiful cheese board spread or smeared over a warm piece of toast! The European glass gift jar is a wonderfully reusable container.