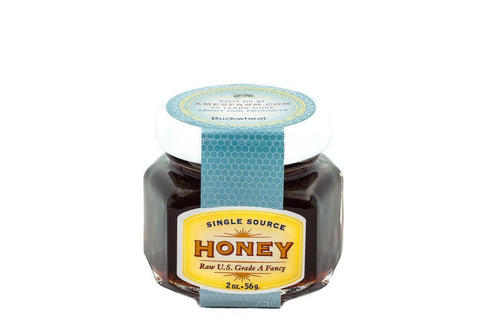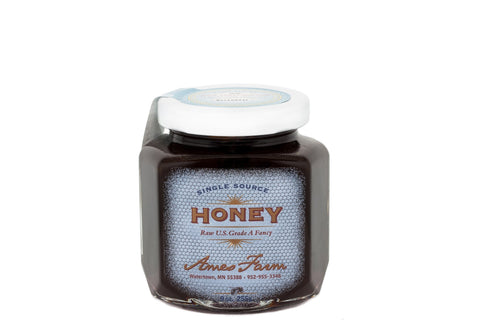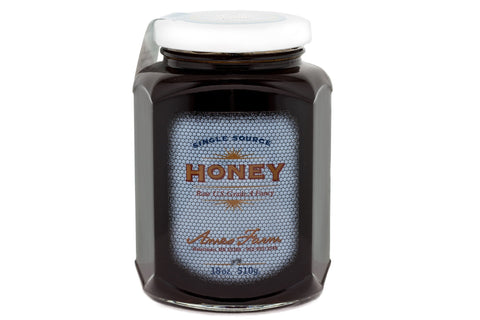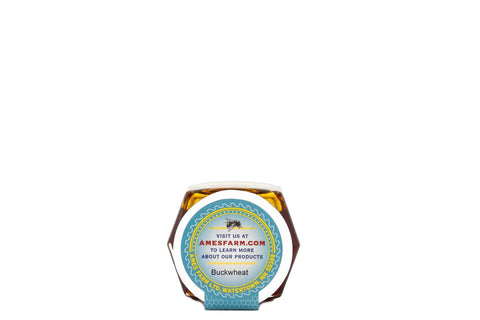 Ames Farm
Buckwheat Honey
Our Single Source Buckwheat honey has a unique dark amber color, natural earthy aroma and bold flavor notes of plum, tobacco and cherry. This raw honey is of the finest quality and from large fields of buckwheat blossoms, so its pure buckwheat honey not a blend.
The stronger flavors of our naturally flavored buckwheat honey, pair nicely with a goat or blue cheese, or drizzled over a plain yogurt. 
This antioxidant rich, raw honey has several potential health benefits beyond clover and other more common honey floral sources found in the United States
From boosting your immune system to the holistic use as a natural medicine for sore throats and coughs, its always good to have a jar on hand. Other medicinal uses for our buckwheat honey include restorative skin treatments for burns and abrasions.