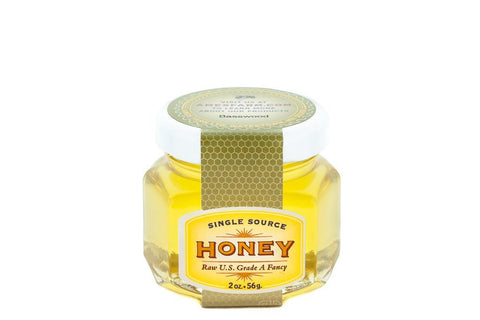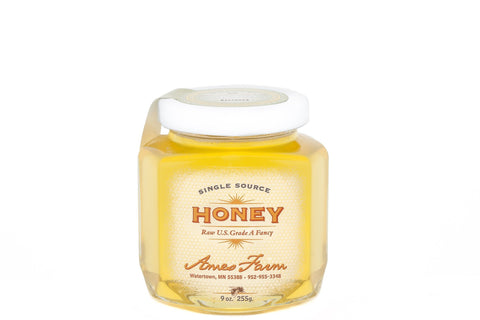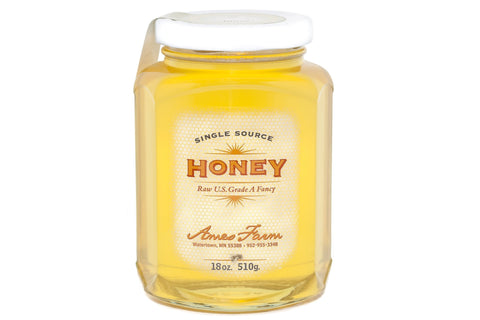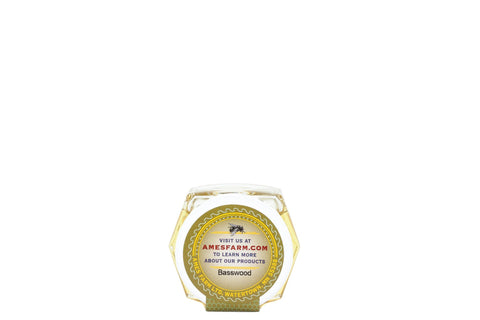 Ames Farm
Basswood Honey
If there is a "signature" honey for Ames Farm, this is it. Our Basswood honey has won the 1st place Blue Ribbon at the Minnesota State Fair three times! This floral scented honey has a delicate flavor with hints of lime and sometimes mint when recently harvested.  Basswood, or also called Linden honey is considered one of the finest honeys in the world!

With the abundance of old growth Basswood trees combined with our Single Source Honey process we are confident our Basswood honey is as good as any in the USA! 
A favorite at Ames Farm on warm toast or fresh bread; pairs well and light cheeses. You can also eat it right out of the jar and savor the delicate floral notes and clean finish. This single source honey is raw unheated honey and therefore may be crystallized honey in the jar.