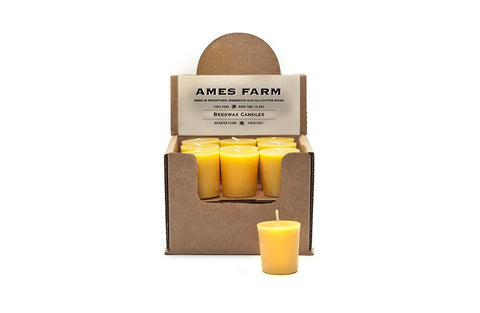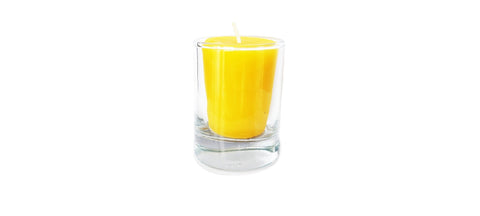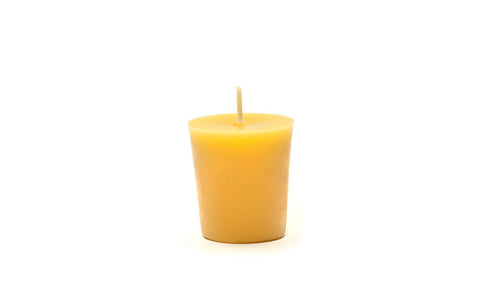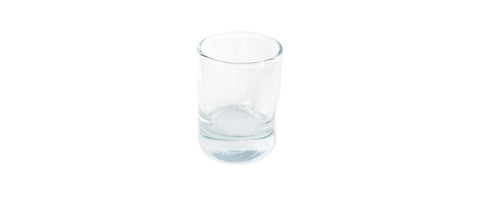 Ames Farm
100% Beeswax Votive Candle
Our standard flat-topped, votive candle is made from 100% beeswax. This beeswax candle will burn toxin free for 18 hours and fits most standard votive holders. This candle is intended for use only in a votive holder and is not to be burned as a free standing candle.

The dimensions are 1 5/8  inch diameter on top tapered down to 1 3/8 inches on bottom by 1 7/8  inches in height.
Save $10 when you buy a case of 18 votives by choosing between options in the menu below!
*Appropriate votive holders are required for proper burning of Beeswax Candles. Each sized candle has a specific wick that is set to burn at the right temperature.