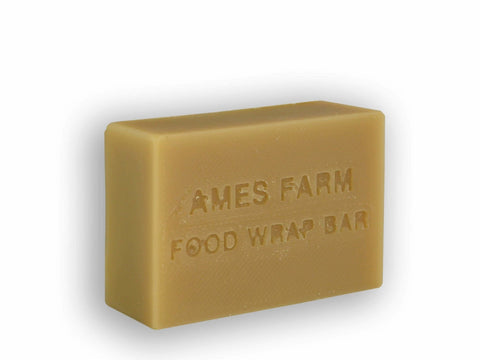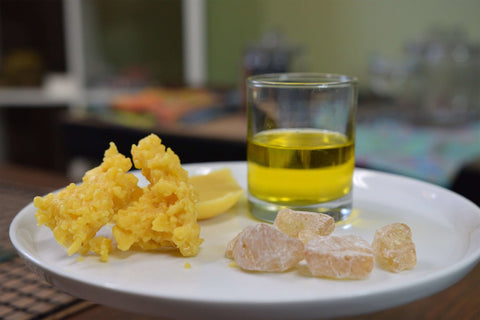 Ames Farm
Beeswax Wrap DIY Bar
Making your own Beeswax Food Wraps are a fun and economical way to banish plastic bags and cling wrap from your kitchen.
Each 3.25 oz. (92 gram) bar is a mixture of 100% beeswax, pine rosin, and Jojoba oil, carefully measured to provide excellent self-adhesion, tackiness, and shape-holding properties for your finished food wraps. One bar is enough for approximately four 12 x 12 inch cloth squares, or three 12 x 12 inch and two 8 x 8 inch squares. 
This pre-mixed bar eliminates mess and makes sourcing materials at least 3x easier! Enjoy!
For our detailed instructions on the beewax wrap-making process click
here