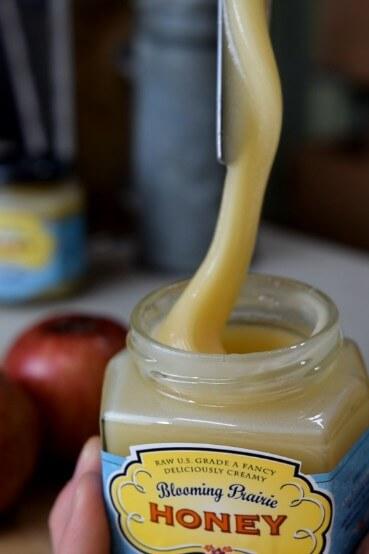 Ames Farm
Blooming Prairie Creamed Honey
Get ready to fall in love! Like a Winnie the Pooh Honey, its indulgently creamy texture and light, floral flavor will have you unable to stop at just one bite.
Creamed or spun honey is simply raw honey that's been stirred frequently and then placed in a cool temperature environment that encourages it to crystallize. 
Our Blooming Prairie creamed honey is made from multiple nectar sources, harvested at the peak of the short Minnesota summer. Spread it on toast, use it as a sweet layer in a nut butter sandwich, or enjoy a spoonful right from the jar as a source of convenient energy. Blooming Prairie honey is outright irresistible! Glass jar 12 oz by weight.