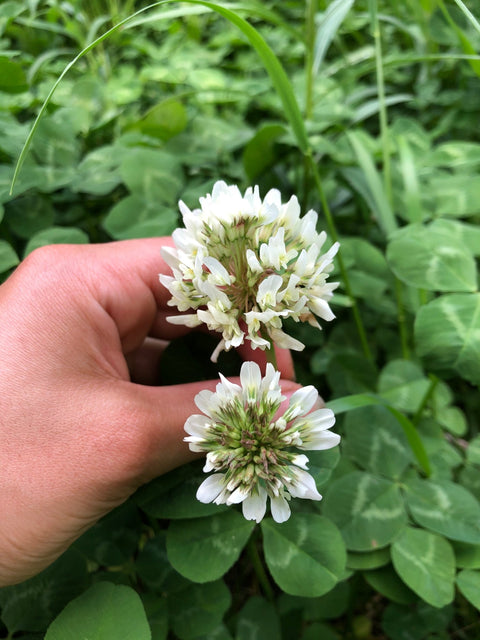 Land for Bees
Alsike Clover Seeds
Alsike clover is the one of the best plants for honeybees. It flowers off and on from May until first frost in October in Mn depending on how much moisture we have. Unlike most nectar sources that have a short specific season. 
In Minnesota 57 native species of native bees feed on the nectar and pollen of this clover. Unlike other clovers, Alsike thrives in wet areas and is also very winter hardy. 
The fragrant white with pink tinged flowers provide nectar and pollen during times when native flowers are in short supply . Help save the bees and plant more clover!
All sales from seed purchases go to our Land For Bees initiative to replant and establish pollinator refuges on our land. Read more about Land For Bees here 
Planting information: 1 pound of seed covers 8,712 sqft. Inquire by email of phone for bulk pricing