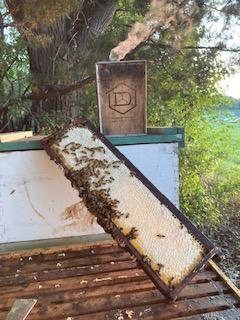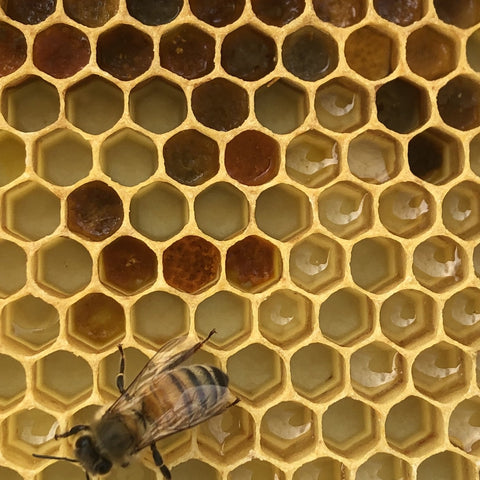 Ames Farm
Bee Hive & Beekeeper Rentals MN
Beekeeping is a rewarding and fun way to interact with the environment and involve your family and community. The logistics and acquired skills to keep bees alive are not simple. Having a place to safely store equipment and the time to maintain hives year-round is a daunting responsibility. While every beekeeper undoubtedly has good intentions, many novice beekeepers lose their bees over winter. 
That's where our bee hive rental and beekeeper rentals may make sense for some people. Rent a bee hive from us and let our 28 years of beekeeping experience do the work for you at your home, garden or hobby farm setting. 
Rental Service Includes:
We supply and maintain any number of healthy hives of honeybees. This includes one each deep and medium of brood and bees and any medium honey supers they fill. Should the queen fail or swarm we will replace her with a new queen. 


The typical bee hive rental season is May until mid September when the hives are moved to our farm and eventually Texas for winter.


Our experienced beekeepers will service the hives and harvest the honey crop in late summer. 


As a honey crop is made, typically varying from 40-100 plus pounds each season per hive, we will harvest and bottle the honey for you up to 60 pounds.


Additional surcharges may apply for bottling larger harvests above that amount per hive. Custom packaging is also available! This would include jar type and labeling of your bottled honey crop—inquire with us for prices. 
You provide:
A location for the hives approved by Ames Farm (our service extends to locations within a 30 mile radius around the Watertown or Delano area in Minnesota).


Permit if required by a local government 
Call or email us to discuss your specific needs M-F (952) 955-3348 or use our contact form.