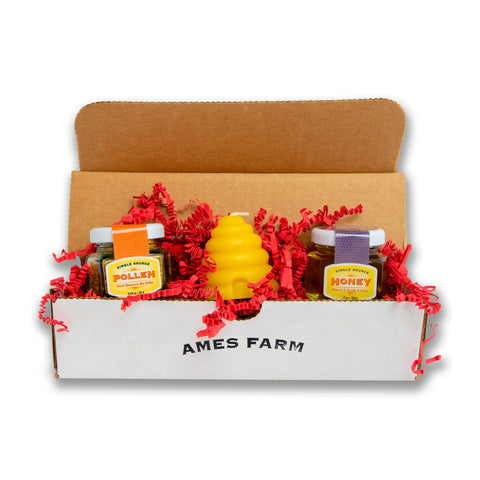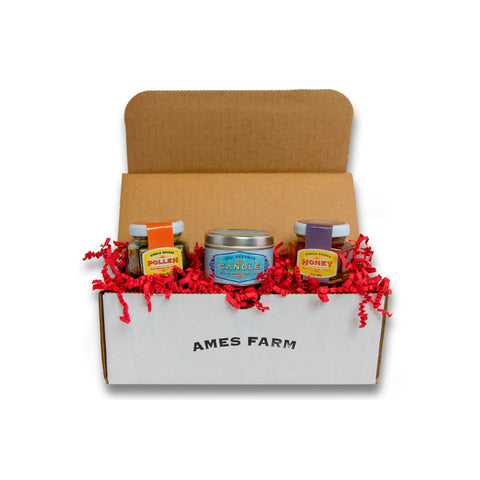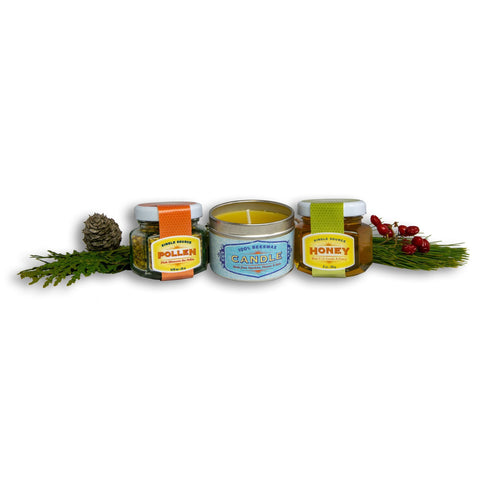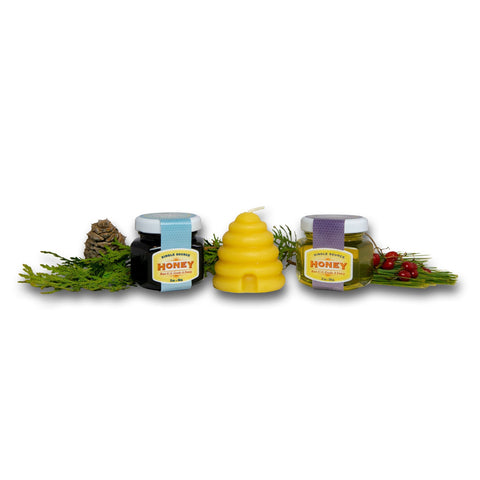 Ames Farm
NEW! Build your own Bee-Works Gift Set
$13.40
$18.10
you save $4.70
Honey Bees make a range of products inside their hive, including Honey, Beeswax and Bee Pollen. This gift set celebrates the breadth and bounty of what our apiary and beekeeping skills can offer you. 
This gift set features either two of our 2 oz Single Source Honey varieties OR one jar of Single Source Honey and one .75 oz jar of our Bee Pollen. Make your selections below by checking the boxes
Then using the pull down menu, select either a 100% beeswax skep candle or 100% beeswax travel candle to complete your gift set! 
Ships in a 100% recyclable box ready to be gifted as shown.