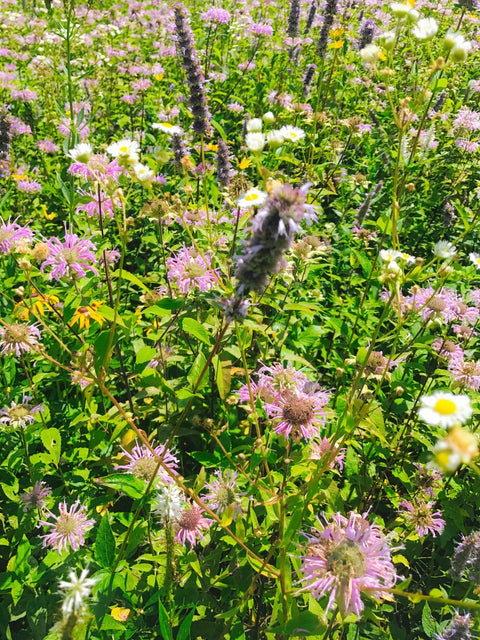 Land For Bees
Pollinator Wildflower Seed Mix
A perennial pollinator wildflower seed mix that will give butterflies, native bees and honeybees nectar and pollen for many years to come. 
Mexican Hat perennial 
Lacy Phacelia annual 
Rocky Mountain Penstemon perennial 
Cone Flower Purple perennial
Cone Flower Pale Purple perennial 
Lance Leaf Coreopsis perennial 
Clasping Coneflower perennial 
Yellow Lupine perennial 
California Poppy perennial 
All sales from seed purchases go to our Land For Bees initiative to replant and establish pollinator refuges on our land. Read more about Land For Bees here 
Planting information. This seed mix can be mixed with a prairie grass seed like Sedge or Bluestem. 
16 oz covers 5,445 sqft 
8 oz covers 2722 sqft
Inquire by email of phone for bulk pricing