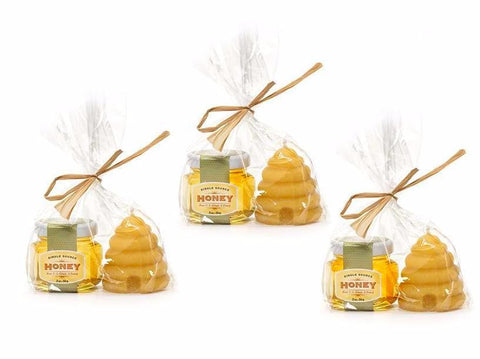 Ames Farm
3X Beeswax Skep Votive Candle & Honey Sampler Gift
$18.54
$22.44
you save $3.90
Three of our honey sampler gift bags each containing one 2 oz Single Source Honey jar and one 100% beeswax bee skep votive candle, complete with seasonal gift tag! A great, thoughtful present for any occasion. 
This special offer will save you $4.44 on three sets!
All of our unscented beeswax candles are handmade in Watertown, MN.