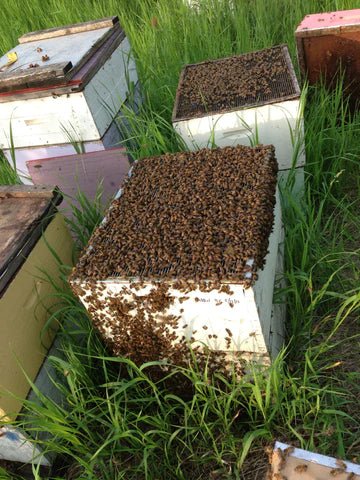 Ames Farm
Beekeeping Services
Let our 28 years of experience and staff of 4 beekeepers help you improve the vigor and health of your bee hives and apiary.  

We can assist with colony setup, equipment selection,  hive  maintenance , re-queening, honey harvest, mite testing, mite treatment and inspect for disease  .
The cost for this service is $75 per hour and a two hour minimum charge. Additional travel costs will apply if more then 20 miles from our bee farm in the Watertown and Delano 55328 zip code area.
Our goal is to improve your year around survival of your bees!