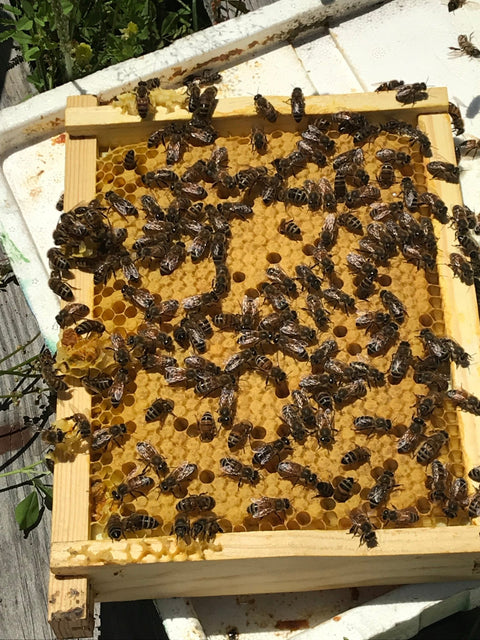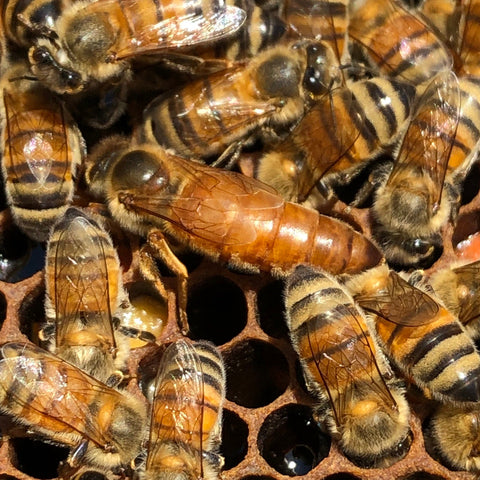 Ames Farm
Nucs For Sale Minnesota Late Spring 2023
Late season nucs for sale pick up in mid June 2023 in Minnesota only.
✔︎ Four Deep Langstroth style frames of bees and capped brood with a new recently mated, laying VSH queen and plastic feeder in a cardboard nuc box. 
✔︎ All nucs are started with queen cells and will have been laying 3-5 weeks by the time they are available for pickup.
✘ No equipment— you provide the hive bodies, stand, covers and the skill.
✘ We do not ship the bees, as these are not sold in a "package." You pick the nuc box up from our location in Delano, Minnesota.
We will email you with the exact date and time for pickup as we get closer—please enter a valid email address and phone number when ordering. Please add our email address webstore@amesfarm.com to your email address book to avoid junk-filtering important updates.
Warranty: We guarantee a new 2023 laying queen in each nuc and will inspect each one before pick up. If you find you still received a queenless or bad nuc you must contact us within ten days by emailing webstore@amesfarm.com to get a free replacement queen. No replacements or adjustments are available after ten days. 
If you need to cancel you order, you will receive a refund if you request the cancellation by June 1 by emailing us at webstore@amesfarm.com. After 06/02/2023, nuc purchases are not refundable.